12 November 2011
Do you like this story?
Snapdeal.com
is an exciting online shopping website offering 50% -90% off daily discount deals in major cities in India. SnapDeal is the one-stop-shop for availing discount coupons/vouchers
for restaurants, spa, gyms, music classes, travel/holiday packages and other cool things to do in your city.

Snapdeal has launched an awesome deal.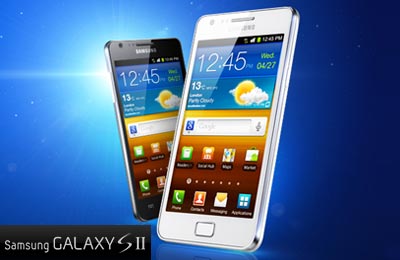 All you pay is nothing! Buy this deal for free and get a chance to be the lucky winner of a Samsung Galaxy SII!
The Fine Print
Offer makes you eligible to win the Samsung Galaxy S2 smartphone
One entry allowed per person
Only one person will be declared the winner
Winner will be decided by an electronic draw of lots
Winner will be intimated by e-mail by 10:00 am on Monday, November 14
Winner will also be announced on Facebook on Monday, November 14
This deal is absolutely free!!!
How to get it :-
Click here to go at snapdeal and register there.
After your registration, verify your email and phone number
Then you will see the first deal this one only or click on the banner.
Click on Buy Now button
Complete your payment steps ,ie, your name, email id and your phone number
Thats all. Now Wait for the results like i am waiting!
Enjoy this free deal. These types of deals doesnot come daily.
So take the benifit.
This post was written by: Piyush Khandelwal
Piyush Khandelwal is a student blogger. He Loves Freebies and thinks that everyone should get a chance to get them and test them before they actually waste money in the Market. Along with Freebies, he loves to write on Daily Deals, Cool Contests, Coupons, Vouchers, Giveaways and all the related topics. Follow him on Twitter