06 January 2012
Do you like this story?
This deal is brought up by
Snapdeal.
I dont thing i have to tell about snapdeal. Its the Most Famous site for purchasing deals at very cheap rates.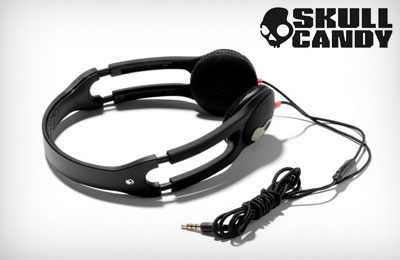 The Fine Print
Offer makes you eligible to win Skullcandy Icon 2 headphones
One entry allowed per person
40 people will be declared winners
Winners will be decided by an electronic draw of lots
Voucher sent over e-mail and SMS confirms that you are eligible to win; it does not indicate that you have won
Winners will be intimated by e-mail by 4:00 pm on Tuesday, January 10
Winners will also be announced on Facebook by 4:00 pm on Tuesday, January 10
How to Buy It FREE Of Cost :-
The good thing is, this time, they will select 40 winners unlike 1 winner which they do everytime.
Enjoy the free deal and do share it with your friends.
This post was written by: Piyush Khandelwal
Piyush Khandelwal is a student blogger. He Loves Freebies and thinks that everyone should get a chance to get them and test them before they actually waste money in the Market. Along with Freebies, he loves to write on Daily Deals, Cool Contests, Coupons, Vouchers, Giveaways and all the related topics. Follow him on Twitter