02 March 2012
Do you like this story?
Get Dettol Hand wash for just 19rs.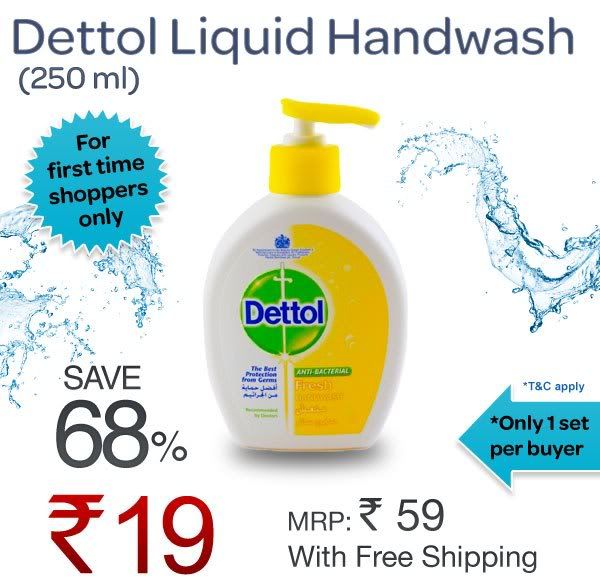 Click here to go to Ebay and get this deal.


Terms & Conditions :-
·
This is a promotional offer only for those who haven't shopped ANYTHING on eBay yet.
·
You can only purchase a single quantity of the featured product. In case of multiple purchases, the order will be cancelled
·
Manufacturing Date of the product : Jan 2012 .
·
Expiry Date of the product : Jan 2014."
This post was written by: Piyush Khandelwal
Piyush Khandelwal is a student blogger. He Loves Freebies and thinks that everyone should get a chance to get them and test them before they actually waste money in the Market. Along with Freebies, he loves to write on Daily Deals, Cool Contests, Coupons, Vouchers, Giveaways and all the related topics. Follow him on Twitter