14 March 2012
Do you like this story?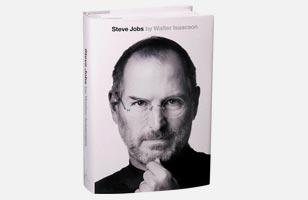 Snapdeal is again back with its Free Deal Offers. So here is another free deal for all our Free Stuff Hunters of India.
Offer Details
Offer makes you eligible to win "The Exclusive Biography" of Steve Jobs by Walter Isaacson. Free deal.
Reasons to buy
Free deal
Chance to win an autobiography of Steve Jobs by Walter Isaacson
How to buy it Free :-
Click here to register on snapdeal if you aren't registered.
Click here to go to Deal Page.
Click on Buy Now.
Wait for the results. :)
This post was written by: Piyush Khandelwal
Piyush Khandelwal is a student blogger. He Loves Freebies and thinks that everyone should get a chance to get them and test them before they actually waste money in the Market. Along with Freebies, he loves to write on Daily Deals, Cool Contests, Coupons, Vouchers, Giveaways and all the related topics. Follow him on Twitter